From Venice to Corfu
I started my book Greek Walls: 'It is said it is best to see an island from the sea. Nothing could have been better than the sight of Corfu as Jannie and I sailed on the Brindisi ferry through the Corfu Channel early on a June morning in 1966. To our left were the brown menacing mountains of Albania, on the right the gentle green of Corfu and ahead the silver mirage of the shimmering sea.
On the island were a fishing village, a little cove with a villa and then a bay with eight or so small houses with a larger white one at the end. Way above the bay, two small villages lay on a scar which crossed the mountain - perhaps a new road.
Then out of the haze, slowly, magically, appeared Corfu Town with her magnificent buildings between two enormous forts. It was love at first sight.'
(The picture at the top of the page shows Santa Maria della Salute from across the Bacino, Venice, painted by Edward Lear in 1865)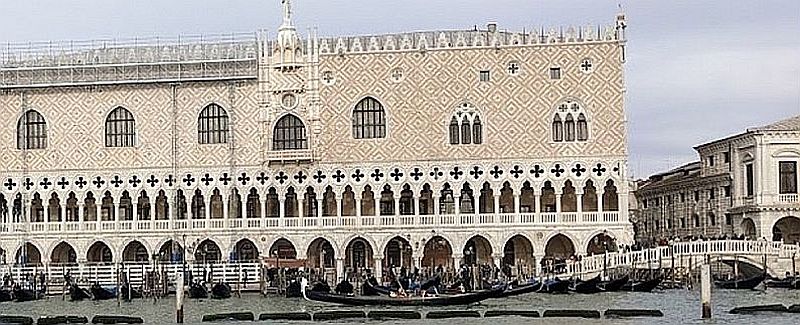 The Doge's Palace where our story begins in 1204.
We start from Venice, at the northern end of the Adriatic Sea, the most beautiful city in the world, now dying through the weight of tourism. From here, in 1204, Doge Dandolo and his navy set sail in the 4th Crusade, captured Constantinople and received the island of Corfu as booty.

Venice Introduction
The Lion of St. Mark above the Main Gate to the Venetian Arsenale. We see the sheds where ships were built. Similar sheds in Corfu repaired the ships.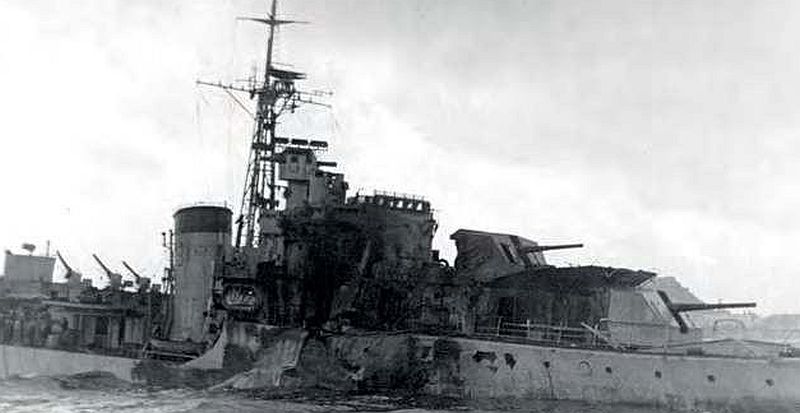 Adriatic Approaching Corfu
It was here, in 1946, that an early episode in the Cold War occurred. Two of the destroyers hit mines and were badly damaged but towed back to Corfu.
Corfu Channel
In 1537, the Sultan took the Venetian enclave of Butrint before attacking Corfu. In 1798, Ali Pasha recaptured Butrint and attacked Corfu. In a painting of the time, we can look towards Mount Pantokrator with his castle in the distance above the two Ottomans, local Khimariotes who could have been olive pickers in Corfu. On 7 January 1857 Edward Lear wrote: 'The lake of Butrinto is a splendid sheet of water with the great ruins of ancient Buthrotum'.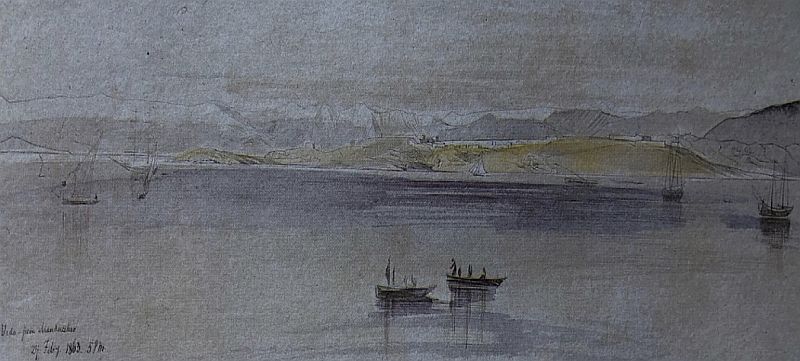 Corfu Venetian History
In 1537 the Old Fortress with 4,000 men, half Italian and half Greek, successfully fought off the 25,000 strong Ottoman army with guns on Vidos. Within three weeks, the invaders, like the locals near to starvation, re-embarked carrying with them 20,000 captives, over half the island's population.