South Corfu - Agricultural with remote beaches

For many, the far south of Corfu is unknown. The most southerly beach on the island is the remote and beautiful Arkoudilas Beach. The Corfu Trail starts south of Kavos, cuts across to the west coast and follows this deserted bay to the end before climbing up to Spatera. Lefkimmi, the second largest town on Corfu, has a lovely centre and slopes down to Potami, where fishing boats gather and tavernas sit beside the river.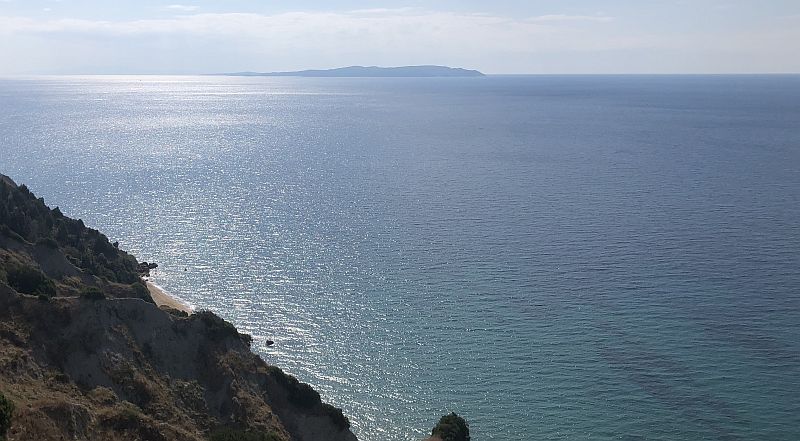 Paxos
'There was an old person of Paxo,
Which complained when the fleas bit his back so,
But they gave him a chair,
And impelled him to swear,
Which relieved that old person of Paxo.'
by Edward Lear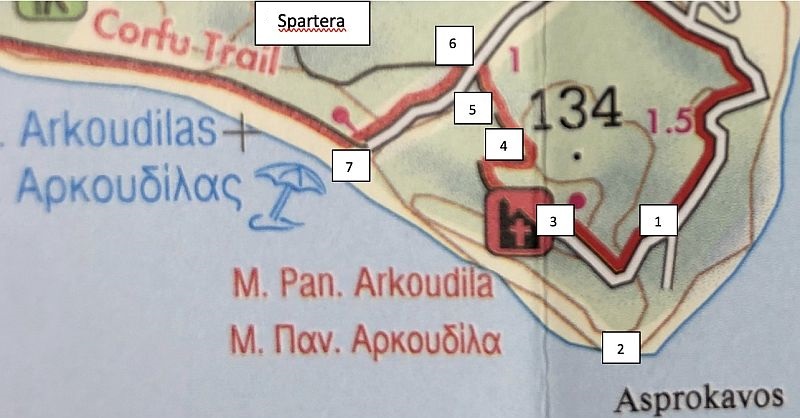 1.Corfu Trail 2.Cape Arkoudila overlooking Paxos 3.Monastery of Panagia 4.Footpath through forest 5.Ravine 6.Lear painted from here 7.Arkoudilas Beach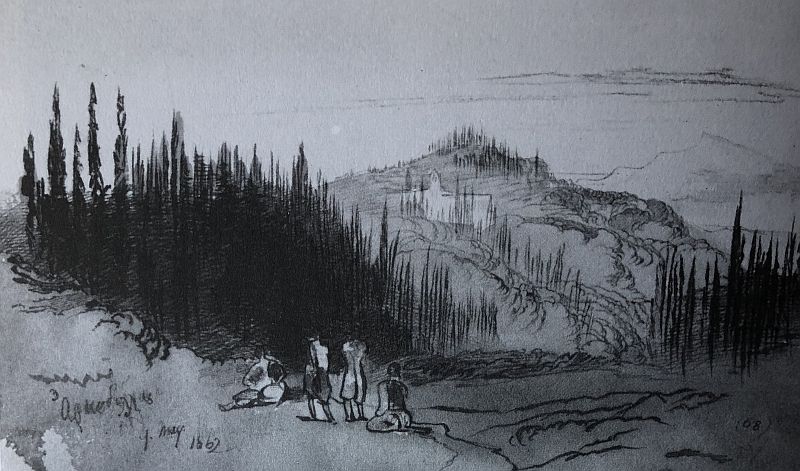 Arkoudilas Monastery
Lear painted it from the north. The forest now hides it. Semi derelict walls and buildings, old fortifications, apertures, a vaulted defensive building, a bell tower, gates and stairs that lead nowhere stand there inviting the visitor to use their imagination and time travel back to the 17th century.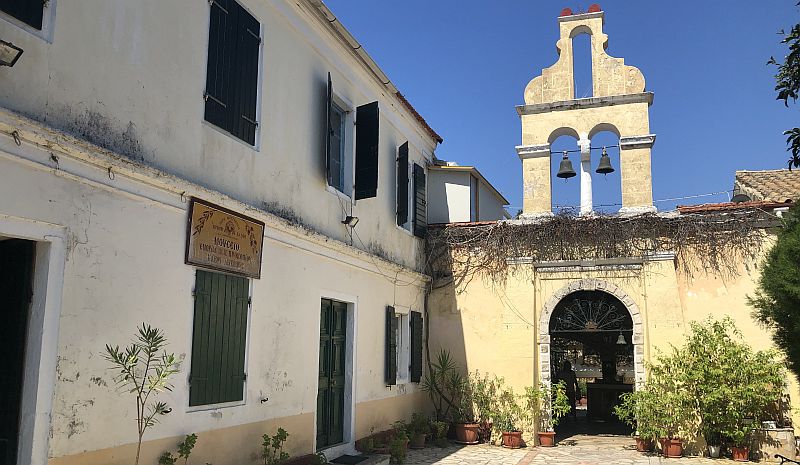 Monastery of Agios Prokopios
For drivers, return to Kavos. 1km north of the town centre is Ekati Mare Boutique resort. In 100m turn left and the Monastery is on the right 100m in the bend. Lear painted from the olive grove opposite the entrance. For walkers, continue along Arkoudilas beach and follow the Corfu Trail to Spartera. Bear right off the Trail 700 metres north of Spartera and 1km before Dragotina, just as Lear did.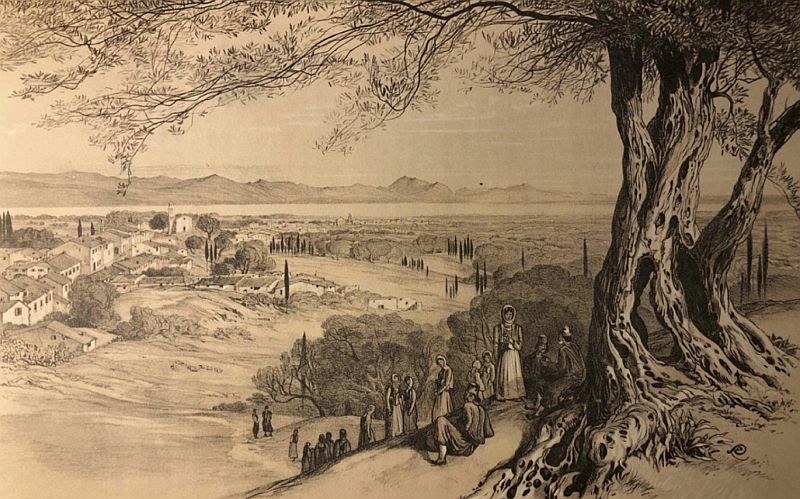 From Nikos' House in Lefkimmi
He points out Syvota in the distance. We discuss the Peloponnesian War as it affected Corfu and Lefkimmi and compare it with the world today with our democrats and oligarchs. I show him a mysterious Lear painting. "Oh my God" he replies. "I can see it from my veranda. I will show it to you"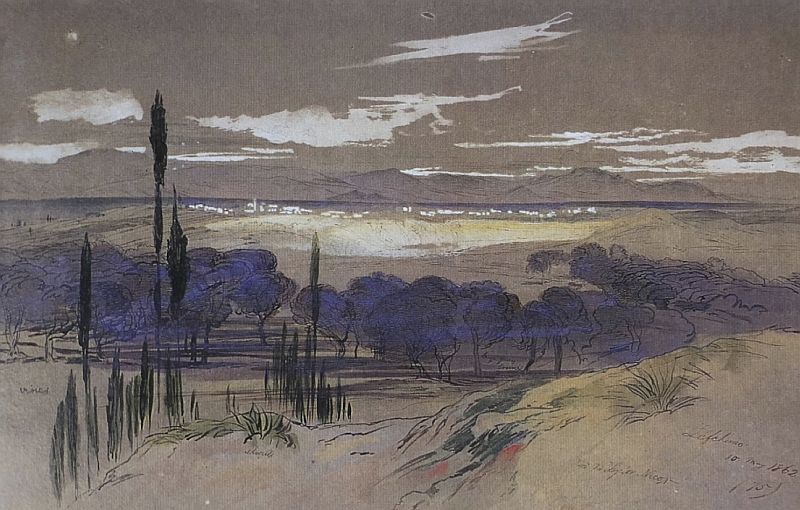 Agios Nikolaos
Lear's painting across Lefkimmi saltpans to mainland. He wrote on 10 May 1862: "At 5.30 went out. Lovely lots of green sward & fern, with beautiful olives - characteristic bits of Lefkimmi scenery we passed and so reached the cypress tufty hill of Aghios Taxiarchis by 7, or 6.30, where I drew 3 or 4 times. At 9.30 we went 'cross-country' to Aghios Nikolas. There is everywhere a flood of gold and green and blue. Home at 6.20."
Gardiki
Gardiki, a 13th century Byzantine castle, was built to defend the southern part of the island. Lear visited and wrote: "The scenery is very beautiful - broken rox and superb olives, and so round the Aghios Mattheos Mountain to Gardiki - a castle like any 12th century gray ivied walls, but the immense olives about it. I drew on a hill - the long plain and sea foamy, a beautiful scene, but the vast olives are for studies not sketches."